Due to an increase in COVID-19 safety precautions, the SPED office will be closed and operating virtually Monday January 3 - Friday February 4. If you need to speak with someone please send email to sped@sfsu.edu.
The Department of Special Education at San Francisco State University offers programs that prepare special educators to enter professional practice in today's increasingly multicultural and multilingual society. Candidates seeking careers in programs for people with disabilities in schools, clinics, hospitals and community agencies will find a range of options at SFSU.
Happy New Year, Happy Lunar New Year, and welcome to Spring 2022! As we transition to coming back to campus this semester, the Department of Special Education and SFSU are complying with the state and county's safety guidelines to mitigate the spread of COVID-19 within our communities.

From January 3-February 4, 2022, the Special Education office and staff will be available remotely, Monday-Friday, 9:00-5:00 pm. In-person services on campus will resume on February 7, 2022. The SPED main office in Burk Hall 156 will be open on Mondays and Wednesdays from 9:00-5:00 (closed for lunch 12-1) and remote services will be available Tuesday/Thursday/Friday 9:00-5:00.

Spring 2022 classes will begin on January 24, 2022. From January 24-February 11 (first three weeks), all courses will meet remotely (check I-learn for Zoom access). Classes that are designated as face-to-face or hybrid will resume instruction on campus starting the week of February 14, 2022. Classes that are designated as online will continue as remote instruction. Please contact us at sped@sfsu.edu or 415-338-1161 for assistance.

Wishing you a healthy and engaging Spring 2022 semester!

Funding & Scholarship Opportunities
Application Deadlines for Admission
Extended to June 1 (Fall admission)
November 1 (Spring admission)
GCOE Statement of Purpose:
The GCOE develops transformative and visionary educators, clinicians, and leaders for social justice, to effect change for good across the Bay Area and beyond, and to create an engaged, and productive democracy. Together we do the work necessary to understand and welcome all; to prepare equity-focused, caring, and highly skilled professionals; to identify and dismantle racist, ableist, and oppressive systems; and to build an equitable and accessible present and future.
Read full statement here 
Special Education Spotlight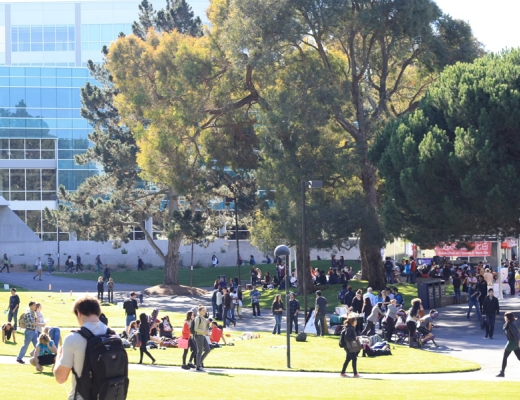 About Our Department
The Department of Special Education at SF State is the largest and most comprehensive department of special education in California.